Can CH Butternut Hill's Lincoln Duncan CCA
Can CH Butternut All De Do Da Day CD x Butternut Bridge To Success CD, RA, CCA 
DOB 8/31/09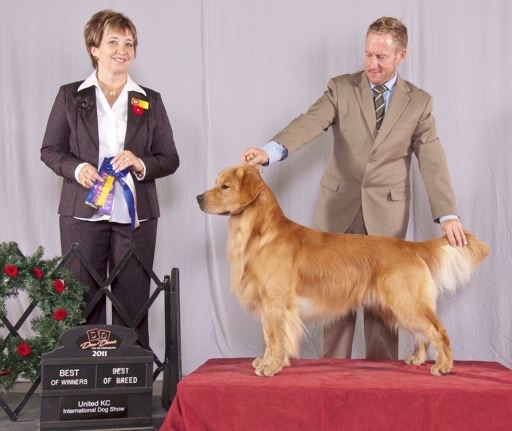 Duncan is a handsome, strong and happy-go-lucky boy.  He is 23 1/2" tall & weighs 72-74 lbs, lean and well muscled.  Duncan has full dentition and correct scissors bite.  He has easy to care for straight coat, medium-dark golden color, light blonde feathering, with correct amount of undercoat.  He has beautiful jet black pigment. Duncan is well balanced and moves beautifully. He is a tireless retriever on land and water. Duncan is a quick study and is always eager to please. He has a great temperament, gets along well with everyone. He has no allergies or skin issues. Duncan finished his Canadian Championship in 2 weekends, winning Best of Breed on his second day showing!          
Duncan is available for stud to approved bitches.
Please contact Susan Menne at retrieve@butternutgoldens.com for more information.        
Scroll to see more photos...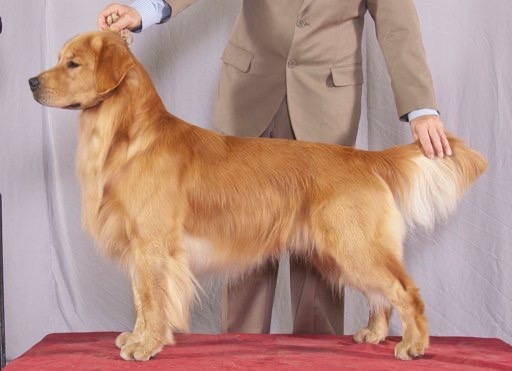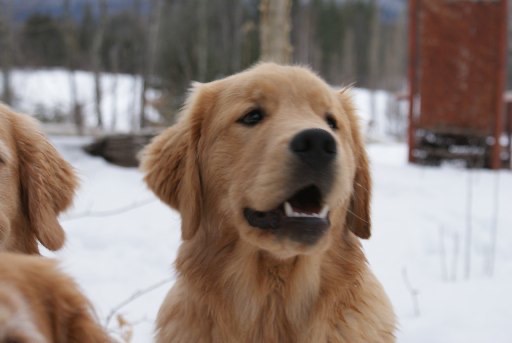 Puppy Duncan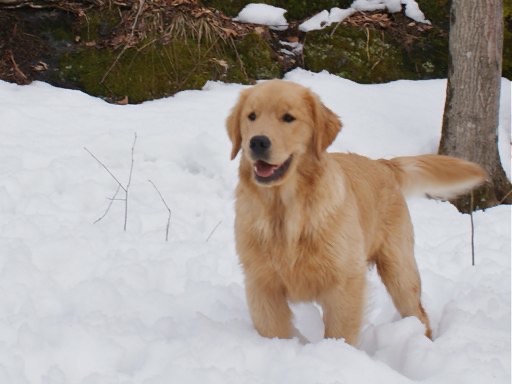 Duncan's Mother, Bridget,
Butternut BridgeTo Success CD, RA, CCA
Duncan's Father, Da,
CanCH Butternut All De Do Da Day CD, CCA