We are grateful to Jill Simmons for allowing us to breed to her exceptional boy Mystic.  We couldn't be prouder of these two litters!
To see more photos and learn more about Mystic scroll down.
Pedigree  BISS GCHB CH Tamarack Billions Of Stars Over Poeticgold CD RN TDI CGCA CGCU OS
Mystic's   OFA Health Clearances
Mystic's   Facebook Page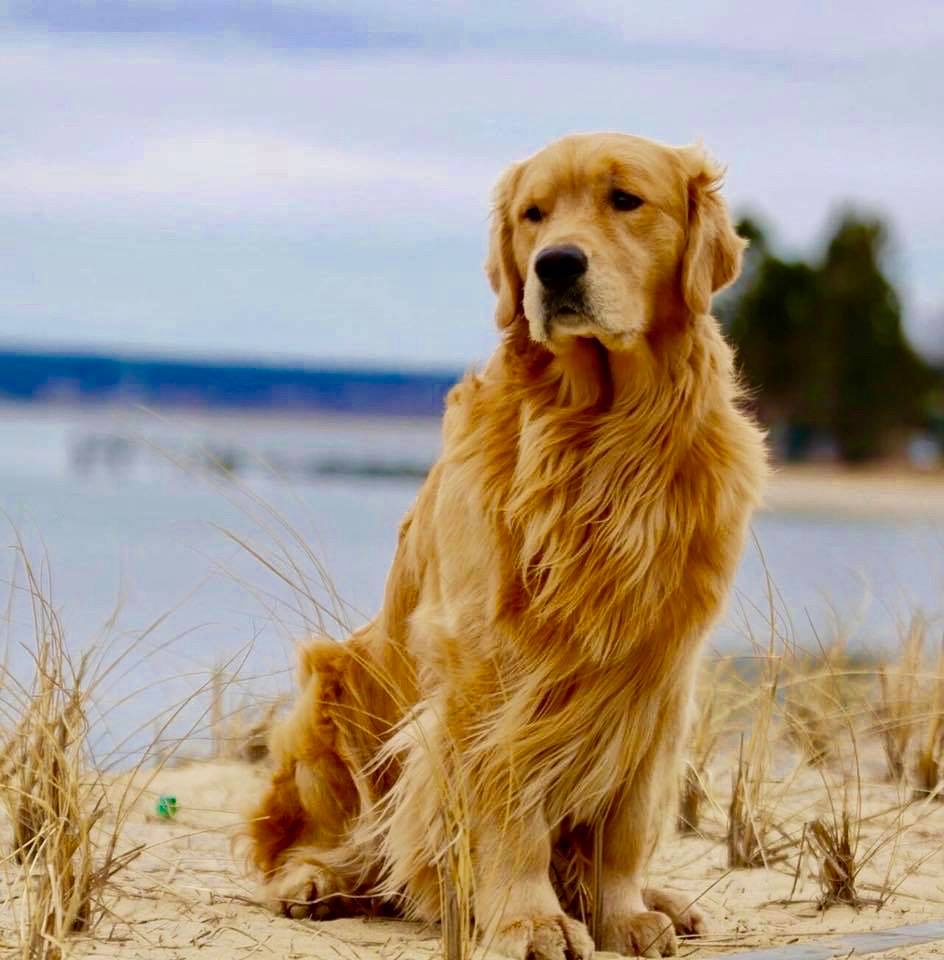 From Mystic's owner, Laura Jill Simmons at Poetic Gold Farm "We love Mystic's strong back, his straight legs with  short hocks & ideal pasterns, and his gorgeous bone and head piece. Mystic carries plenty of correct coat, in medium true gold offset by pitch-black pigment and a dark eye. Clean coming and going, Mystic's ground-covering, easy side gait with powerful reach and drive combined with excellent foot timing attracted compliments from judges and allowed him to finish at the young age of 12 months...
"...Mystic is a well-made dog with a short loin, a nice amount of leg underneath him, and correct feet. He is an easy keeper. With his excellent breed type and outstanding structure, Mystic earned recognition from both breeder and all around judges from his first steps in the show ring at 6 months until his most recent show at which he went Best In Specialty Show. He excelled at the 2015 National Top Twenty Gala, being pulled out by the panel of judges as Top 3, and he made it to the final cut. At age 2 Mystic is a Bronze GCH and was a top 10 golden in 2015 reaching # 7 in limited showing at 21 months.
"Mystic  has no allergies, hot spots, or ear infections despite all his swimming, and is enrolled in the Morris Foundation Lifetime Study.  
"Mystic's best quality is his solid gold temperament. Friendly to all living things- from humans to other dogs to horses to cats- Mystic is biddable and easy to train, bringing more than his fifty percent to anything you want to do with him."