Butternut Hill UnXpected Boon TD 
Can CH Butternut All De Do Da Day CCA  x  Hunting Lane's Happy Hannah RN, CCA
DOB 6/18/2008
Scroll to see more photos...
Boon's Tracking Dog Title,  Judges Ilene Morgan & Linda Morgan
Boon loves swimming ~ Lake Willoughby, VT  Summer 2010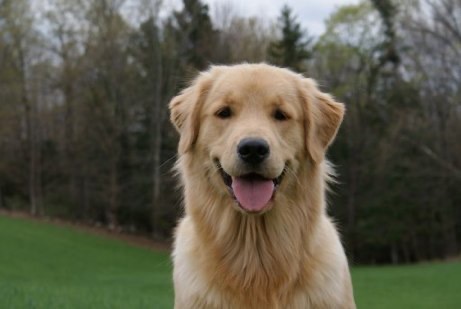 Young Boon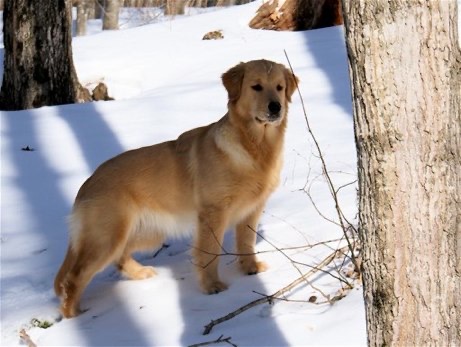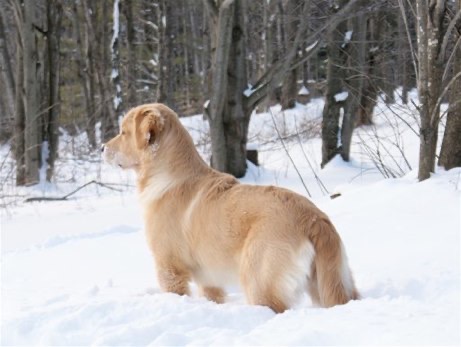 Young Boon - 7 months old - January 2009 "Snow Shoe Companion"
:: PUPPY Boon ::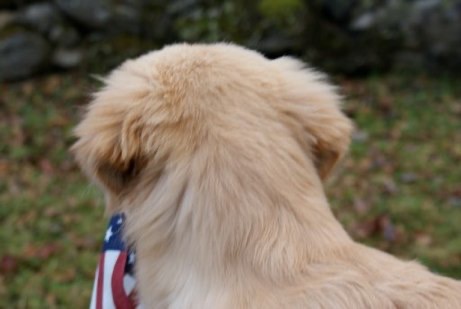 :: Boon's PARENTS ::
Hannah & Da
Boon's Father :: DA  Can CH Butternut All De Do Da Day CD, CCA
Boon's Mother :: HANNAH  Hunting Lane's Happy Hannah RN, CCA
:: Boon ::
Boon is a very pretty and solid girl, with lovely head, front and rear angles and excellent amount of bone.  Her coat is straight, easy wash and wear.   She loves tracking, retrieving, swimming and cuddling.  Boon is a wonderful and attentive mother to her pups.  She earned her TD  Tracking title in the of Fall 2012, and is training for her TDX.