Interested in Butternut Goldens showing up at your event?
Hire Butternut Goldens to show up at your special event.  
The possibilities are limitless! 
$200/hr
Call Dana for availability.
802-635-7377
What people often say to us:
"This is the best thing that has ever happened to me."
"This is the happiest day of my life."
Who would like to spend time with a bunch of Golden Retrievers?  
Bringing joy to UVM students during finals week.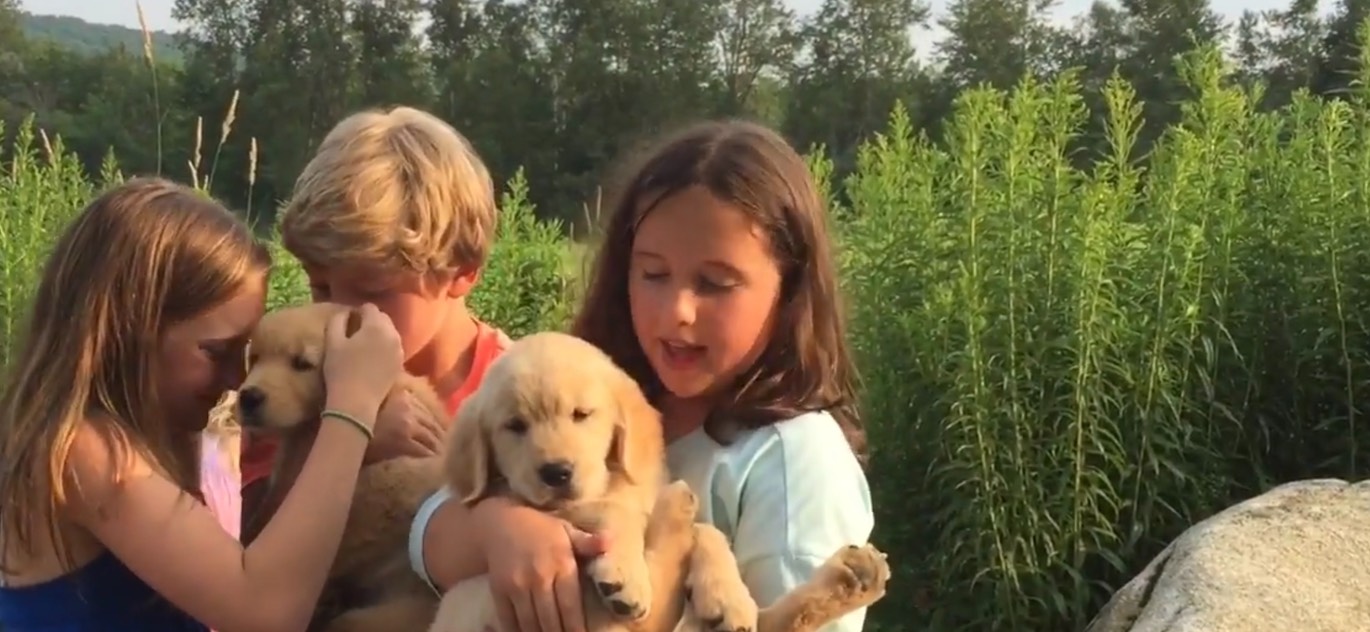 Making the best out of mud season.