Butternut's Mystical Power of Amber CCA
6.27.2020
    Scroll down to see more of Amber.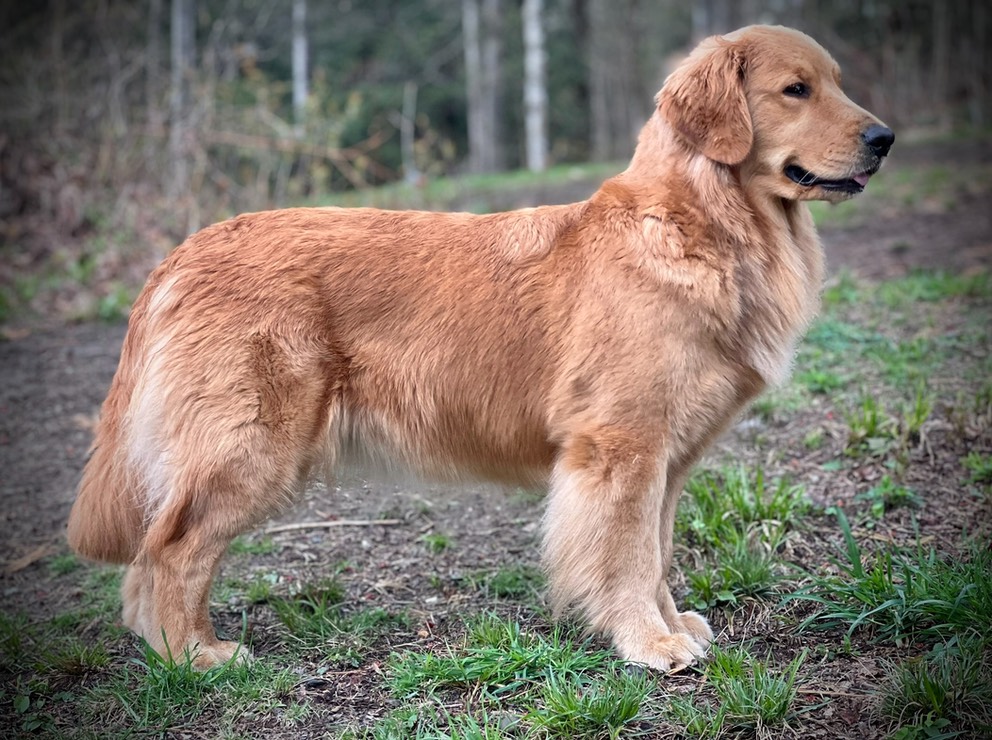 Sire:  Mystic   BISS GCHB CH Tamarack Billions Of Stars Over Poeticgold CD RN TDI CGCA CGCU OS 
Dam: Annie   Butternut's Dreamboat Annie CCA
Amber is the puppy we kept from Annie's breeding to Mystic.  Amber is a natural born therapy dog and has a quiet affectionate way with everyone she meets. Much like her mother Annie!  Not a pushy girl, quietly stands by ready for you to notice her and let her politely lean in.   When it comes to play, retrieving, swimming or going for rides she is all in and ready to party.  
Amber is dark golden with blonde feathering and beautifully balanced front to back, correct tail carriage with a beautiful water resistent, thick but easy straight coat.  She has no allergies and never had a hot spot.  Knock on wood!  
We are anticipating Amber's outcross breeding to Goldiva's Maverick with great excitement.  Maverick's pedigree brings a lot of dogs we have greatly admired through the years, and oh my, with his gorgeous head and excellent hips!   Should make some exemplary Golden Retriever puppies together.  We are grateful to Mary Dickinson Cashin for the opportunity and help in making this breeding happen!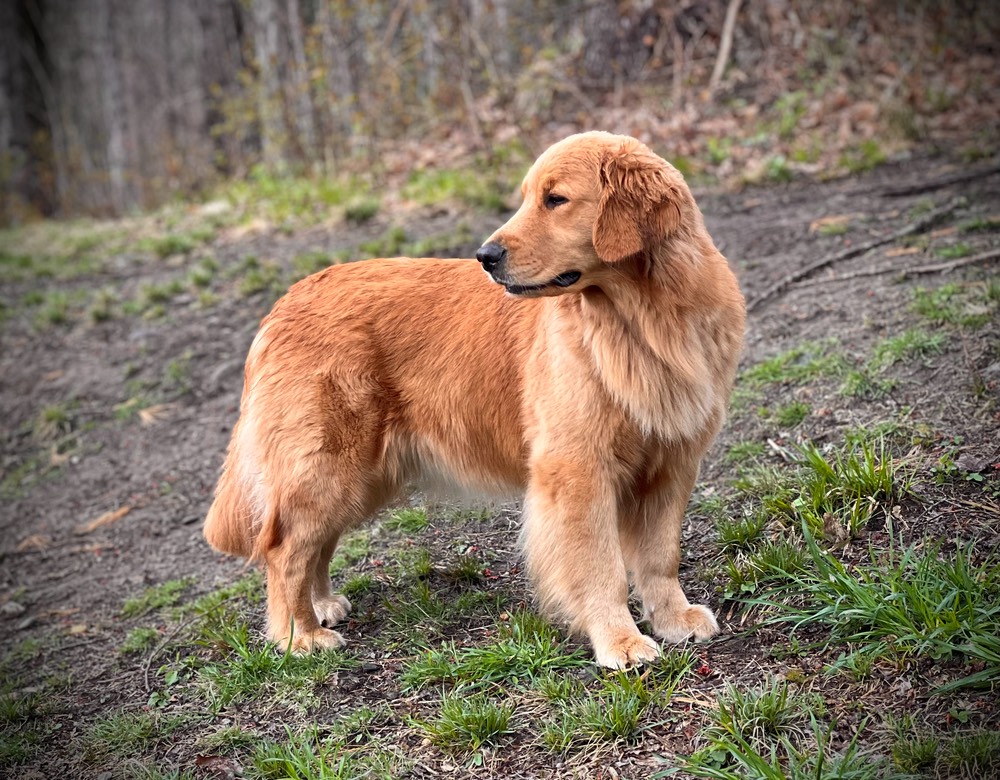 More photos to come!